Women's Fitness Classes
Get in shape at one of the only specialized, women's fitness facilities catering to moms and women in Massachusetts. Forget the robotic circuits, and join in our fun and exciting fitness classes. Our clean, no-judgment workout center has more than the few token treadmills separated for the women you see at other gyms—we have a whole club dedicated to women's health and fitness! For mamas expecting their first child, those with several in tow, or any "Mama", Mamas Move has all your fitness needs!
---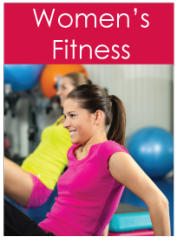 Empowering Fitness Classes:
For any mom or woman looking to feel great, get in shape and fit in, our women's only gym has plenty of cardio equipment to burn off those calories and build stamina, while our free weights, cable systems, bands, balls and tubing build those muscles. And don't worry if you're late to class or need to cancel last minute—We're mamas, things come up!
Need more than classes? Personal Training, Reformer Pilates Training, Core Restore, GET FIT and Boot Camp are all available to help you reach your fitness goal! Your fitness membership includes:
Tabata, Body Sculpt and Circuit Blast classes to firm and tone
PIYO, Yoga, Core Fusion, Barre to strengthen your core and lengthen your muscles
Hip Hop Cardio Barre or Interval Jam for that "inner" dancer (no dance experience required)
Tread and Shred or SPIN for that cardio lover
Cardio Room and Strength training area for when you just wanna do your own thing
---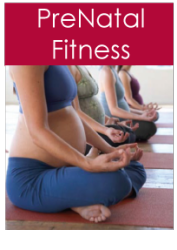 Prenatal Fitness:
Designed to ease the discomforts of pregnancy, these classes help mom-to-be increase her energy and manage weight gain. Our certified and experienced instructors can modify any class to fit most stages of pregnancy. You'll find bellies of all shapes and sizes in many of our regular classes. Or join us for our weekly Prenatal Yoga with Kate Y in Norwell (Wednesday 7pm) and Megan R in Wakefield (Thursday 7pm) and take time out to enjoy your growing belly.
Need more guidance or instruction for your pregnancy exercises? Take advantage of our "Working Out for Two" comprehensive training session that walks you through each trimester with the do's and don'ts based on YOUR fitness level and YOUR pregnancy. Feel confident knowing you CAN exercise during your pregnancy and learn what exercises you can do up until the last minute to help with labor, delivery, and recovery.
We also provide prenatal fitness training packages for an extra bit of TLC.
---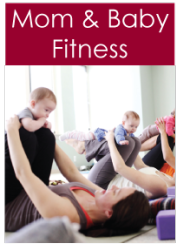 Mom and Baby Fitness:
Spend time with baby while getting back in shape! Our Mom and Baby classes focus on helping you regain strength, especially in your midsection. Exercises like "airplane", "kiss-ups" and "peek-a-boo" sit-ups incorporate baby so you both have fun and feel great! Infants are also welcome anytime in our fully-staffed childcare center for when you need some quality "you" time!
Select from:
Barre Babes—Yes! Barre Class with your baby!
Fit Babes—Studio fitness workout with baby
Yoga Babes- Yoga class with your baby
Be sure to check out our 8 or 12 week Maternity Leave Package that includes everything you will need or want while spending time with baby AND getting back in shape! So get involved with a fitness membership and enjoy mom and baby fitness classes, infant development classes, and a welcome invitation to the village!
---
Become a Member!
Monthly Fitness Membership
starts at $24.99/mo – no commitment
Call or come in!
Prepaid memberships, 10 Pass class card and Drop In options also available.